Top-4 Growing IT Markets
Today it's hard to imagine modern business without a custom software solution. Yet, thousands of companies are only at the beginning of their transition to a digital environment.
Home

>

blog

>

top 4 growing it markets
Top-4 Growing IT Markets
:)

You have successfully subscribed! Thank you for subscribing to our newsletter!
! Email has already been taken
back to blog
Mar 31 2020
| by
Viktor Shulga
While IT brings benefit to all the industries, some of them seem to be growing faster than the others. The reason for that is the fact that these markets deal with massive amounts of sensitive data and hence require impeccable quality and security of the workflow.
In this article, we will review the top-4 growing IT markets that are not afraid to change the legacy processes for automated ones.
Healthcare
There is hardly a person in today's world who does not use healthcare software products. Even the Mi Band can be called a healthcare wearable since it's capable of measuring one's heart rate and counting steps. And this is just one tiny example of how IT changes the way we use healthcare services.
The modern healthcare industry has many issues to take care of: Big Data, ERP, demand for personalized care, and much more. This creates a huge need for sophisticated tools that can outperform medical specialists and assist them in performing the majority of their tasks.
Some of the most notable software solutions for healthcare are:
Computer vision tools (i.e. cancer detection),
Smart wearables,
Healthcare mobile applications (i.e. virtual personal assistants),
IoT devices for monitoring.
Another important problem in the healthcare industry is the slow process of discovering new treatments. While traditional methods take too much time and resources, machine learning technology can significantly facilitate and optimize it. So it's safe to say that the IT industry can transform the healthcare market and increase its accuracy, efficiency, and value for the patients and medical specialists.
A case from DashBouquet:
MenHealth
MenHealth is a great example of our healthcare portfolio. The main purpose of this mobile app is to enable male users monitor their urine health state and immediately contact the doctor if needed. The app uses a unique proprietary algorithm that analyzes the patient's urinary health by processing the sound of urine hitting the water surface and then calculating its flow, value, etc. In this way, a patient can individually take care of his health and take the needed preventative measures. The app also has an interface for medical specialists where doctors can keep patients' records and monitor their state.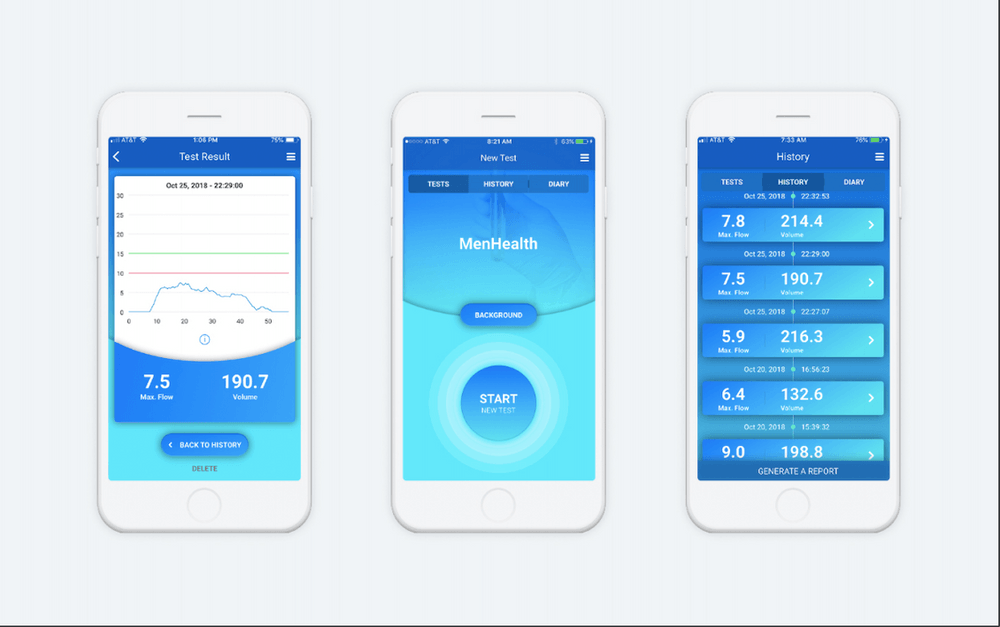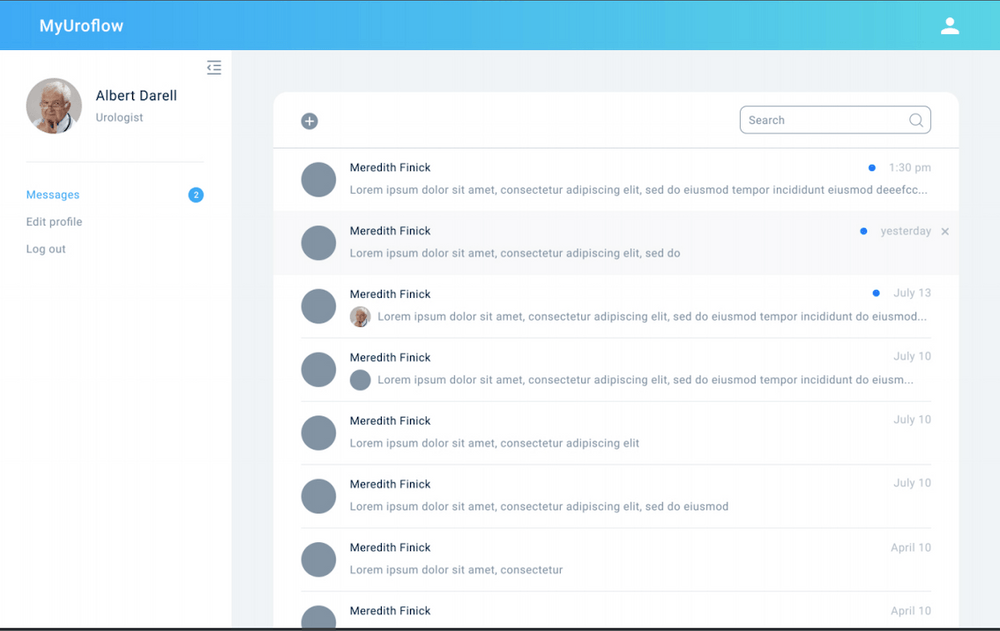 Education
Education is another industry that is changing these days. People start recognizing the benefits of individual education and they want to access their courses anywhere and at any time. As well, students now crave for efficiency and value, not standardization and uniformity of the program. Hence, education is now becoming an incredibly attractive niche for IT companies to offer their services.
Examples of software products for the education sector:
Educational games and apps,
Online courses,
Online platforms for schools and universities.
A savvy startup can easily fill in the niche by choosing a certain subject and target audience and providing a corresponding solution. And don't forget about the overwhelming amount of paperwork that any educational institution deals with and that can be automated and digitized.
A case from DashBouquet:
uTheory
The unbeatable benefit of online education is the comfortable learning pace that every student can choose individually. Another benefit is the option to choose a specific course that corresponds to one's interests.
Our portfolio features a learning application which is a uTheory LMS. The app provides online courses on music theory and allows students to learn both theory and practice. As well, the app has an admin panel where teachers can monitor the students' progress and grade them. The app is currently used by top-5 music universities in the US and we are constantly adding new features to it.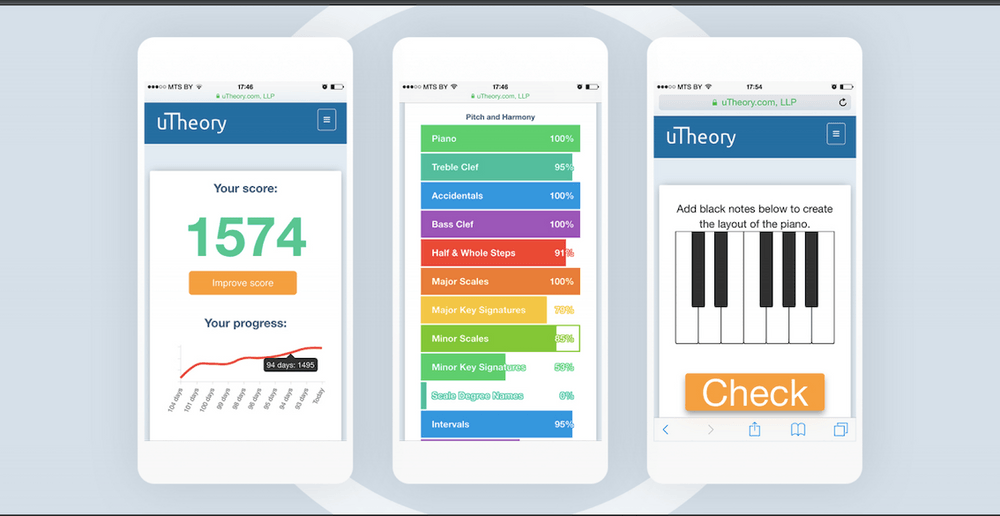 Retail
Retail is among the biggest and fast-growing markets so no wonder it demands efficient tools to handle the massive amounts of data about the goods, services, customers, and businesses. Add to that the fact that it deals with sensitive data as well (for example, financial information) and we have another market that demands IT services.
One of the best examples of digital retail is, without a doubt, e-commerce. Now every business is expected to have an online store. Otherwise, it will be considered hopelessly outdated and customers will most probably switch for the competitors. And don't forget about the online presence on social media platforms such as Instagram and Pinterest that demands strict management as well.
Apart from online stores, the retail industry also needs robust tools to manage inventory, shipping, orders, etc. As well, entrepreneurs want to make sure that their offer meets the demand so they will most likely use the tools that allow analyzing the audience, its preference, and buying habits.
Finally, customers want to be entertained. That's why more and more brands and companies incorporate AR and VR technologies in order to gain the customer's attention and retain it until the order is placed.
A case from DashBouquet:
Dook
Dook is an Uber-like app for in-city cargo delivery. When developing the application, we aimed for rich functionality and an intuitive user interface. The main challenge lied in designing the different interfaces for sellers, drivers, and customers. As well, the app includes a number of specific features (i.e. an immediate response to unexpected events) and is fully adapted for the delivery needs of all parties involved.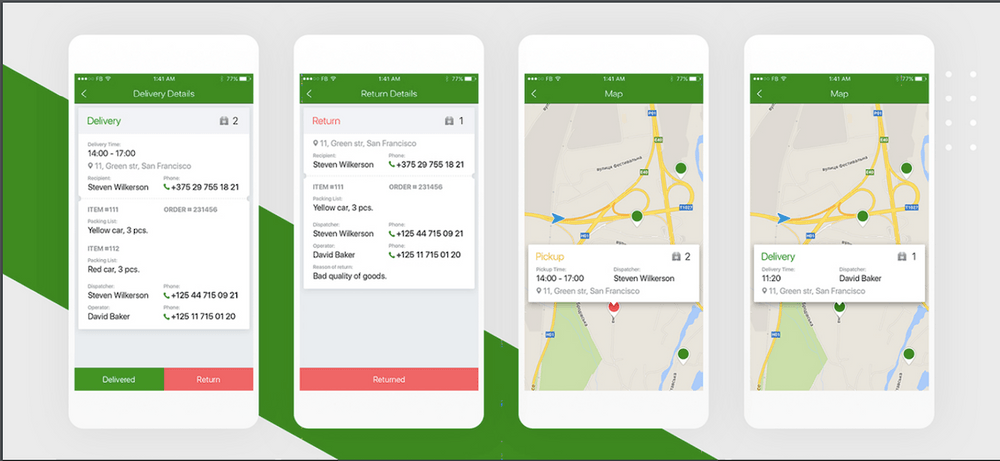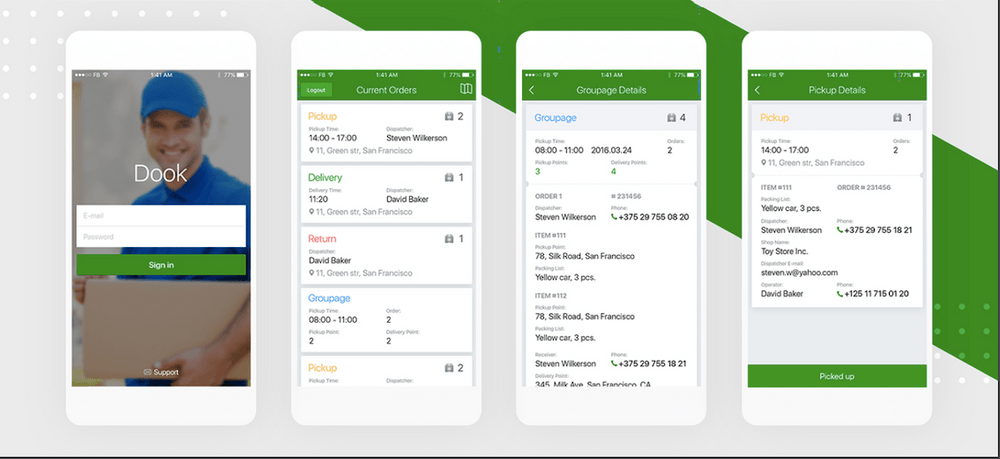 Finance
Finance is one of the most conservative industries out there. There are still thousands of banks that deal with massive amounts of paperwork and make their clients feel stressed and tense due to cumbersome and tiring procedures.
The financial industry processes an incredible amount of sensitive information on a daily basis. At the same time, its customers use all sorts of mobile devices and prefer solving all their issues in a few taps or clicks. Thus, in order to remain competitive, serve the needs of the modern customers, and keep up the smooth workflow process, financial institutions and banks need robust and secure software solutions that will manage their needs.
Some of the examples of financial software products are:
Digital banking,
Credit scoring,
CMS (content management system), CRM, CMS (cash management system),
Online payment systems,
Digital wallets.
All these solutions are aimed at facilitating and automating the workflows and serving the clients in a better and faster manner. The big trend that finances are seeing today is going away from the image of the complex and incomprehensible industry and becoming more customer-oriented instead. And this is where IT can help a lot.
Average: 0 / 5 (0 votes)