The Biggest FinTech Startups to watch for in 2019
The FinTech startups played a really big role in this transformation by timely offering their innovative services and solutions. These startups pioneer in bringing new technologies to the finances and banking and successfully collaborate with well-established banks and financial institutions.
back to blog
Sep 30 2019
| by
Natalia Kukushkina
Some of the biggest problems of the financial industry for a long time have been the outdated legacy methods (i.e. credit scoring) and complete non-transparency of processes and operations. For the users, their financial transactions remained a mystery under the hood and people were simply out of control of their own money.
Now, times have changed and the financial industry has become much more transparent and user-centric. Legacy methods and mundane paperwork got replaced with AI-powered solutions and automated processes and people now understand every financial operation that they perform.
The FinTech startups played a really big role in this transformation by timely offering their innovative services and solutions. These startups pioneer in bringing new technologies to the finances and banking and successfully collaborate with well-established banks and financial institutions. Below are the top-5 most interesting FinTech startups to pay attention to in 2019.
Bita was founded in 2018 and, within a year, has already raised 1.25M euros from both local and international investors.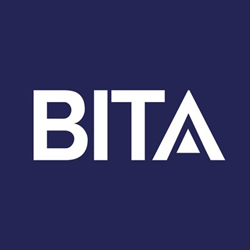 This Frankfurt-based startup develops software for institutions that operate in the systematic investment space. By providing AI-powered solutions, Bita aims to make investment decisions more accurate and beneficial.
What makes it awesome?
Bita's infrastructure consists of two components: Bita Ace and Bitacore.
The Bita Ace Index System is a real-time index calculation engine. It has a number of automated processes (i.e. corporate action processing, reporting) and can be easily adapted to various data sources and rulebooks.
The Bitacore is an index construction system with 6 modules:
Universe selection
Methodology
Visualization module
Risk and performance attribute
Structured products
Optimized replication
In this way, Bita offers a 360-degree service and is able to satisfy the needs of the biggest international trading platforms.
BlueVine is the next-generation FinTech startup that provides quick and easy funding for small and medium-sized businesses in the US. The company was founded in 2013 and, since then, has delivered over $2B funds and served more than 150 000 business owners.

The ultimate goal of BlueVine is to speed up and digitize the funding processes. The company offers three products to choose from: business line of credit, term loan, invoice factoring.
What makes it awesome?
BlueVine is considered one of the leading lending companies for a reason. Here are the main benefits that it has:
approval of the application within 24 hours (in general)
highly user-friendly online dashboard
support through the whole funding process
easy online application
The biggest advantage of using BlueVine for business owners is its speed and flexibility. While most of the banks still seem to take ages just to process an application, BlueVine resolves an issue within hours.
Cleo is an AI-powered virtual assistant that takes care of your money and immediately informs you about the state of your account and budget. It incredibly facilitates budget management and serves as a reliable and secure assistant.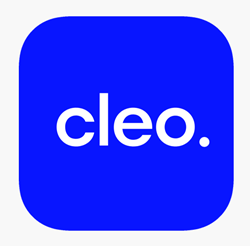 Cleo was founded in 2016 and by now, raised $13 million. By using cutting-edge technologies, the solution is packed with advanced features and user-friendly functionality.
What makes it awesome?
Due to the use of AI technology, Cleo is capable of resolving multiple tasks. One of its most interesting features is the prediction of the available budget: meaning, if you ask Cleo whether you can afford to go out tonight, the assistant will analyze your spending habits and will draw an accurate forecast based on past transactions and current balance.
Communication with Cleo occurs on Facebook Messenger. The assistant can perform different functions, from adjusting your budget to providing you with clear graphs and insights.
Zest Finance provides an ML-powered underwriting solution for better and easier scoring. Due to the use of Machine Learning technology, Zest empowers lenders with a tool that transforms the credit scoring and brings in numerous benefits.

Zest has two products at the disposal: ZAML Platinum and ZAML Silver. Both have an impressive set of features and are tailored to serve the needs of lending businesses of all sizes.
What makes it awesome?
The accuracy of Zest forecasts about the borrower's creditworthiness is really ground-breaking. As well, the solution contributes to crisis management and risk prevention by minimizing the number of "bad loans" and increasing the overall approval rate.
Another lending company. FundBox provides funds for small businesses based in the US. It's safe to assume that, with technological advancement, funding of medium-sized and small businesses will be growing steadily which, in turn, will have a positive effect on the country's economy.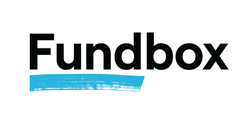 Founded in 2013, the company raised more than $100 million from Silicon Valley investors and served approximately 70,000 clients.
What makes it awesome?
Similar to BlueVine, FundBox provides an incredibly easy and fast lending process. The solution has all the features needed to have a great user experience: intuitive dashboard, fast approval of a request, and full control over the payments.
One of the most outstanding features of FundBox is the Small Business Graph. The process allows FundBox to get a holistic view of the client with the help of mapping and deep analysis. In this way, FundBox can accurately assess whether the client is eligible for the credit.
Summary
If we look at the startups mentioned above, we can clearly see that all of them pursue one goal: to make financing easier, faster and more enjoyable. Due to the available technologies, it is now possible to transform the financial industry into a more user-friendly and accurate one.
On the other hand, let's not forget about the possible threats like cyber-attacks and data leaks. If financial institutions want to deploy the latest technologies to optimize their services and offer something new to the clients, they should as well be ready to enhance their security and take measures to prevent possible risks.
Average: 0 / 5 (0 votes)