How To Retain Business Growth During The Pandemic
COVID-19 keeps spreading across the countries, resulting in the disruption of the economy and causing big problems for the companies. At DashBouquet, we do everything possible to keep our team safe and secure during the pandemic. At the same time, we understand that a business should not stay still during a crisis like that - because if you get paralyzed with panic and fear, your company is very likely to collapse.
back to blog
Apr 08 2020
| by
Victor Shulga
So what can you do in order to retain the growth of your business and stay afloat? Here are a few ideas that we would like to share.
Analyze your current state
When a crisis strikes, the first thing to do is actually analyze the current state of your company in order to:
Identify problem areas
Identify the critical and not so critical departments and roles
Analyze the state of your suppliers, providers, and partners
Define the biggest risks and possible opportunities.
As well, during this analysis, you might find out that some of your activities are not necessary and you can safely eliminate them without affecting the general functioning of the company. Such activities may include freeze or partial elimination of certain marketing activities, employee downsizing, postpone of certain events, etc.
Your primary consideration during the analysis stage is to retain the usual processes within a company while saving as many costs as possible. And that means you will need to make a bit of sacrifice.
Review the management of your finances
It is natural that crisis stops and minimizes the profit for the companies so you will need to come up with a plan of a quick recovery without facing bankruptcy.
The first step would be to review your current variable costs and capital investment plans as well as a balance sheet. This will help you get a better picture of the situation and plan future spendings correspondingly.
Another important thing is creating scenarios for every existing market so you can better plan the financial and resource spending for them. During a crisis, some markets may turn out more profitable than others so you will need to wisely allocate the resources.
Finally, prepare an actionable and long-term financial plan in accordance with the crisis situation. Try including all possible outcomes in this plan in order to stay prepared for unexpected events.
Review logistics and supply chain management processes
This is actually a critical point. Say, you are based in a country that is not severely impacted with the pandemic - but what if your providers and suppliers are in the opposite situation?
Some of the actions that will help you manage your logistics and supply chain are:
Increased frequency of delivery
Automation of certain processes
Daily meetings and calls with the partners in order to check their status
Immediate adaptation to the rapidly changing demand
Increased stock levels
The thing is, during the crisis, the needs and demand from the customers will be changing at an incredibly rapid pace. So in order to keep up, you will need to display great flexibility and be ready to adapt at any time.
Seize new opportunities
Even though a crisis is a negative event, it can still bring benefits to certain companies. What we mean here is seizing the new opportunities and discovering new ways to grow and enhance your business.
The biggest trend that we now see during the COVID-19 pandemic is a massive transition to the online environment. This can become the next big opportunity, especially for businesses within such industries as e-commerce, gaming and entertainment, online consultations, and similar services.
A case from DashBouquet: video creatives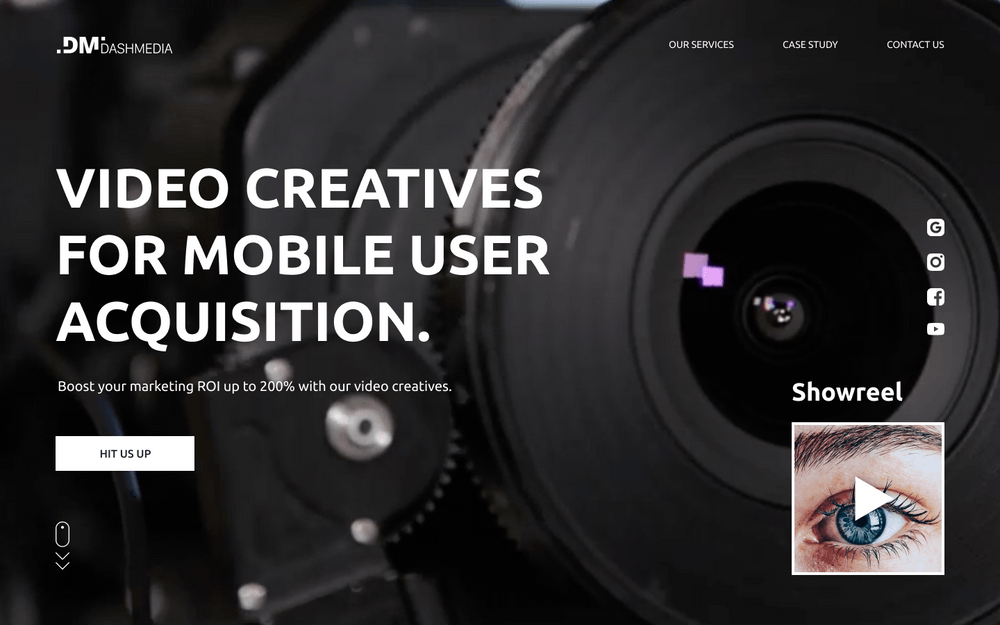 A couple of months ago we received a request from a client who wanted to boost marketing ROI and user acquisition for his mobile app. What we did was the integration of an onboarding campaign right into the app with the aim to minimize the cost of user acquisition and reach the app users in a precise manner.
The DashBouquet team worked on the new design for 4 pages, crafted a vivid copy with different CTAs, and performed split testing. In order to fulfill these tasks, we used our experience and skills with motion design, 2D and 3D animation, and video production.
Our work resulted in a significant increase in ROI and user acquisition and helped the client generate profit and remain competitive. So we firmly believe that online user acquisition via engaging videos is one of the coming trends of this year.
Think about your customers
Your customers are what keeps you going through the crisis so it is critical to let them know that you are keeping up your regular processes and doing your best to keep the employees safe and the customers satisfied.
Introduce a strict policy on COVID-19 prevention and inform every employee in the company about it. The policy might include such points as regular disinfection of the office, the transition to remote work, available sanitizers, etc. Once this is done, we recommend writing an official statement on COVID-19 preventative measures within your company and sending it to your customers so they know you are doing your best to keep the situation under control.
In order to meet the agreed deadlines and requirements, you will need to reorganize your work process and probably adopt stricter management. Your main goal now is not to tell that everything is OK but actually prove it with your actions. That means you will need to make a double effort to keep the customers confident in your work.
Final word
Do not panic!
While COVID-19 is indeed a global crisis, it demands sober assessment and a well-planned strategy. Those businesses that transform a crisis into a challenge will eventually stay afloat and succeed in a long-time run.
Average: 0 / 5 (0 votes)