Mobile Application Development Trends 2019
People use mobile for almost any operation: financial transactions, information search, communication, entertainment, health monitoring. AWe listed down the most anticipated mobile app development trends for 2019: AR, VR, artificial intelligence, machine learning, instant apps, cloud storage, smart devices, and amp.
back to blog
Apr 12 2019
| by
Dmitry Budko
No one can doubt the role of mobile in our everyday life. In 2018, the number of mobile users worldwide was approximately 4.57 billion and is expected to reach 4.68 billion this year.
People use mobile for almost any operation: financial transactions, information search, communication, entertainment, health monitoring. And, as reports state, mobile apps may possibly generate $189 billion in revenue – quite a profitable and promising area to dig into. 
Below we listed down the most anticipated mobile app development trends for this year – make sure to check them out and see whether you already implemented any of them!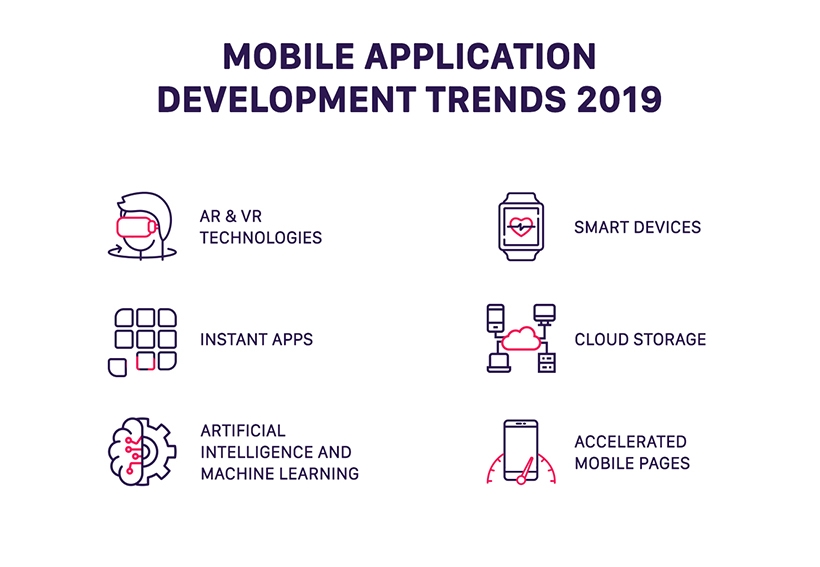 AR & VR technologies
Augmented and virtual reality is nothing new. Yet, the world of mobile AR shifted from games and entertainment towards other industries.
Online retailers were among the first ones to adopt the new technology and turn it to their benefit. While in brick-and-mortar stores customers can touch and feel the products, online stores were lacking this advantage. But now, AR brings it back by letting the customers "try on" virtual shoes, clothes, or make-up. Ikea even allows trying real Ikea furniture in your apartment via the AR-powered app so you can assess the item before purchasing it.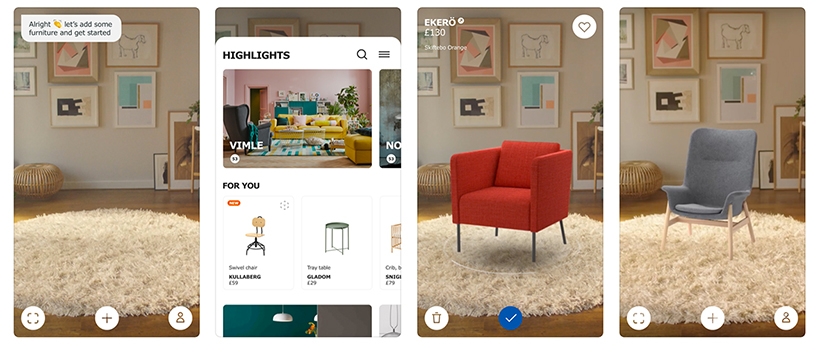 As well, AR and VR for mobile can be used in healthcare (i.e. surgical simulations) or other industries. The opportunities are limitless but you have to have a clear goal in mind about the possible benefits your app will bring if powered with AR/VR.
Instant apps
Instant apps are becoming a major trend in mobile app development and there are several valid reasons for that.
Instant apps are sort of a "beta version" of a native app: they let the users get the feel of the app without downloading and installing it.
Such apps are native containers that have access to the hardware of a device.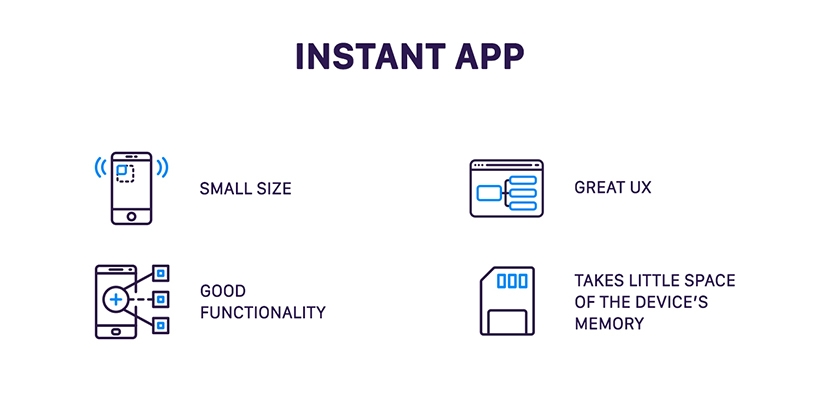 Examples of instant apps would be Hotpads, NY Times, Skyscanner.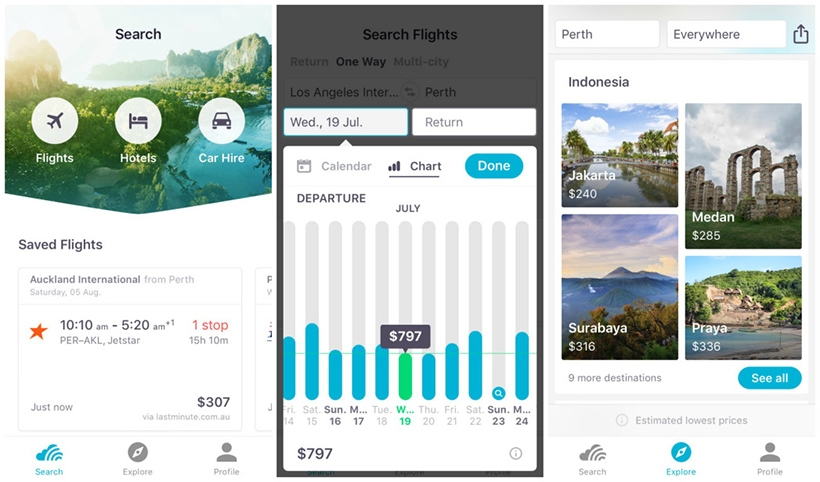 Another great thing about instant apps is that they have a higher conversion rate than regular apps.
Artificial Intelligence and Machine Learning
All of us know Siri or Cortana. Now ML has gone far more than that.
The first big trend in mobile development that we are going to see is the all-round use of chatbots and virtual assistants on mobile devices. Powered by ML technology, such assistants may help us in our everyday life and extreme situations. Say, a healthcare mobile app can have a virtual assistant who can monitor your physical state and contact the doctor if necessary.
As well, ML adds personalization to any mobile app by monitoring user's behavior and offering personalized products or services.
The second big thing is advanced analytics, including future forecasts. If the app features ML technology, it will be able to collect the information about the users and provide you with insights on their behavior and preferences as well as predict the possible product demand and recommended supply.
Smart devices
We are already familiar with the concept of smart home or smart gadgets and we will see more interconnected devices in the future.
Due to the Internet of Things technology, developers are able to connect mobile apps and different gadgets together and create a better experience for the users. And since the IoT market is expected to generate about $1.3 trillion by 2020, this area definitely sounds worth researching and investing in.
IoT mobile app development may soon become a common thing so you can already start thinking about the possible integration of the technology in your application.
Cloud storage
Cloud storage is reliable, secure, and efficient – what more one can ask?
While many people still believe cloud storage is something only a few can afford, this year and the upcoming ones will probably see this trend becoming a common thing.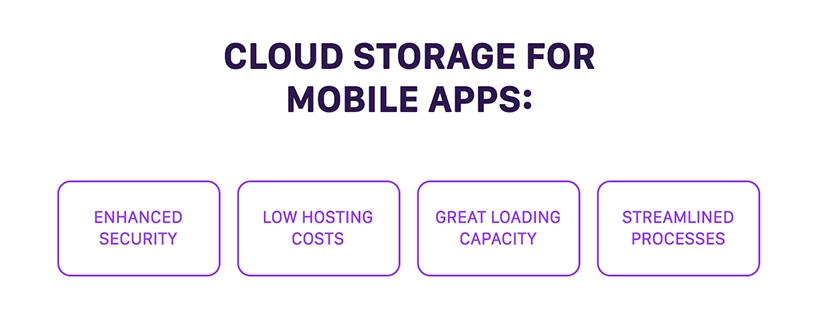 What's even better, developers have a variety of services at their disposal that let them run the app in the cloud directly: services like AWS or Dropbox.
Accelerated Mobile Pages
Mobile app developers know how much users value fast mobile apps – and how much Google values them too. Considering the fact that Google recently rolled out mobile first indexing, it is essential to ensure the seamless and fast performance for your app. And AMPs seem to do the job just fine.
Accelerated Mobile Pages is an open-source project which is a "stripped down HTML form". The project is aimed at optimizing the speed of mobile app performance and makes the pages load quicker.
The AMP is basically a plugin and should really be taken into consideration if you want your app to satisfy the users and Google simultaneously.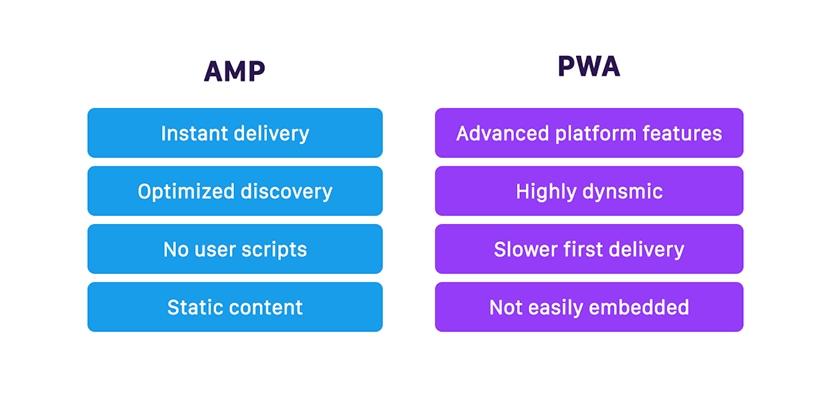 Summary
Mobile app development is an incredibly vast area that involves many aspects. Among them, one of the most important is creativity – alongside high quality, of course.
When developing a mobile app, keep in mind that first thing to put forward is the value that the app will bring to a user. No matter how many cutting-edge technologies are incorporated within your app but if it's useless than nothing will help.
At DashBouquet, we have rich experience in building beautiful and useful apps. Contact us and we'll gladly guide you through the process of building a unique app just for your business and your customers.
Average: 0 / 5 (0 votes)