Top 10 Blockchain Startups to Watch for in 2018
Blockchain technology is taking the current world by storm and expected to grow to $20 billion by 2024. For startups, it means creating business models that are transparent, solving existing operating inefficiencies, and offering more secure transaction.
Home

>

blog

>

top 10 blockchain startups to watch for in 2018
Top 10 Blockchain Startups to Watch for in 2018
:)

You have successfully subscribed! Thank you for subscribing to our newsletter!
! Email has already been taken
back to blog
Jan 25 2018
| by
Natalia Kukushkina
The revolutionary idea of Blockchain technology does not confirm the idea of this 'middle man' anywhere. The technology is powerful enough to do the same transfer of money. The technology does everything by three separate roles, namely recording the transactions, establishing the identity, and confirming the contracts. However, its effectiveness can be measured by the fact the transfer is accurate, and it is faster than any other method of transferring money men have used to date.  
Blockchain technology is taking the current world by storm and expected to grow to $20 billion by 2024. A Blockchain is a digitalized, decentralized, public ledger of all cryptocurrency transactions. Eасh block stores critical records that are completed and added back onto a Blockchain permanently. This means that records can be verified independently the network, can't be hacked, and are publically available for verification.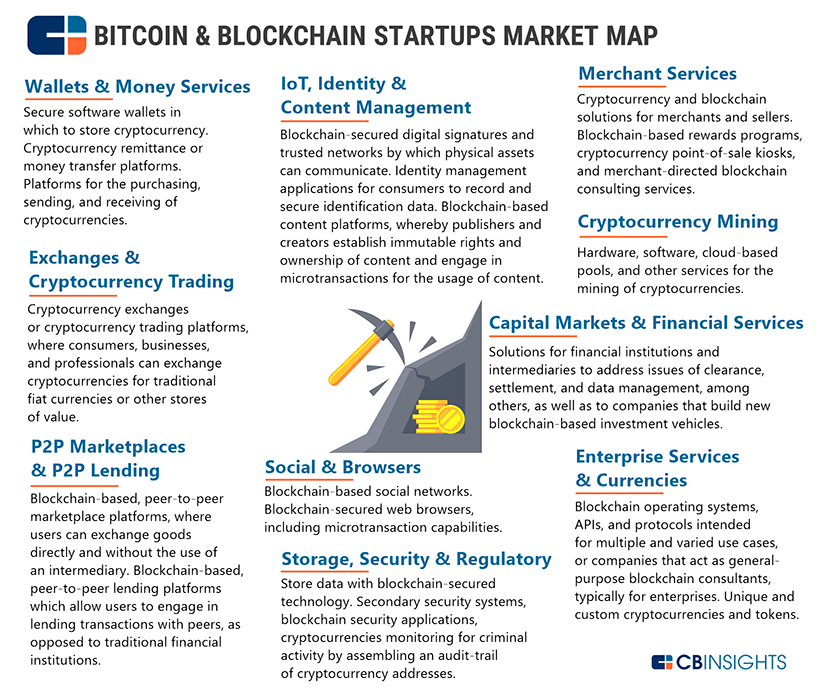 For startups, this technology helps create business models that are transparent, solve existing operating inefficiencies, and offer more secure transaction. Due to these benefits, startups are redefining their business models and incorporating Blockchain technology into their foundation. However, Blockchain startups are disrupting the VC and fundraising landscape with initial coin offerings (ICOs), a new form of investment that allows Blockchain-based projects to raise funds by selling crypto coins to early investors.
There are many other potential uses, as the many Blockchain startups in this list will show. These startups are worth watching and much more are entering the field that has led to a rise of innovative and diverse companies built on the Blockchain. 
U.CASH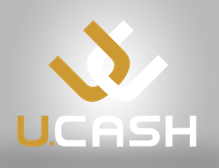 Building a global network of cash to digital currency conversion locations paired with software which gives users access to financial services and digital currencies.
U.CASH is the original pioneer of an IBO, or initial bounty offering, to drive community engagement and network growth. The innovative approach to fundraising has led to a community of over 3,500 supporters on Telegram. Fans can earn U.CASH by just registering for an account and doing a host of other traditional bounty activities. On a larger scale, U.CASH is helping build a global network of retail and individual converters providing cash to digital conversions to and from the U.CASH ecosystem, helping people worldwide to unbank. 
BlockchainTaxi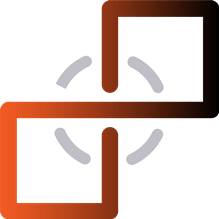 Using historical navigation route data on an immutable blockchain ledger to bring safety to future highways in the air.
The drone market is expected to grow to $12 billion in sales by 2021. Part of these sales includes both commercial and civilian drones, including passenger taxis. BlockchainTаxi is using Blockchain technology and historical flight data to optimize commuter air travel for safety, security, and reliability. Their official hardware partner is Passenger Drone, a company that was the first to complete a manned drone flight. Beyond passenger transport, BlockchainTaxi's technology will help facilitate emergency relief delivery, evacuations, and search and rescue missions. 
Lisk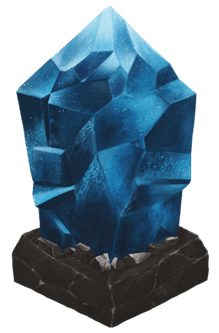 Blockchain application platform.
Lisk is a Blockchain application platform that enables users to build applications in JavaScript. The decentralized platform allows for the deployment, distribution and monetization of side chains onto the Lisk Blockchain. Lisk users can code, deploy, use applications in a simple, fast, and secure using Node.js.
Aurus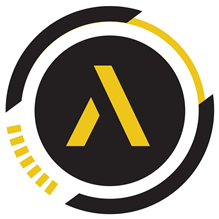 The new global standard in gold currency.
In October 2017, over $25 billion in gold was traded daily, using traditional trading methods. Aurus is changing this by using Blockchain technology to create an asset-backed token and marketplace catered to gold. Gold can be deposited into Aurus partner vaults and stored securely. Once secured, the gold is tokenized and audited, giving owners a tokenized asset that is liquid and tradable. This tradable token can be used to hedge common volatility seen in cryptocurrencies and used as a daily currency. Aurus will also help make gold more accessible to everyday investors and traders who would like to hold and trade gold actively. 
Enigma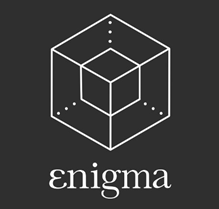 Scalable privacy for every Blockchain.
Not the most original of names, Enigma is a peer-to-peer network, enabling different parties to jointly store and run computations on data while keeping the data private. This would allow startups to analyze consumer data without giving employees access to individual consumers' personal information. Enigma's computational model is based on a highly optimized version of secure multi-party computation, guaranteed by a verifiable secret-sharing scheme. It uses Blockchain to manage and secure the network, so no third-party is needed. 
AirFox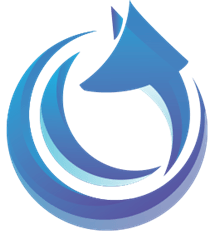 Financial services for all.
Airfox is leveraging Blockchain to make mobile data more affordable and accessible to millions of people around the world using a new cryptocurrency called AirTokens that will be redeemable for mobile data on pre-paid plans. Users earn these AirTokens by opting to view advertisements in AirFоx'ѕ free Android apps. Users are rewarded in AirTokens for every ad impression on their device, which they then use for mobile data credit. 
Humaniq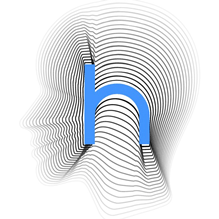 Self-deploying financial infrastructure: true hope for the unbanked, blue ocean for business.
Humaniq is a financial ecosystem designed to connect unbanked people, mostly in the Third World, to the global economy. To be more specific it's a blockchain platform that allows integrating services due to Humaniq open API. It could be different kind of services like charity, remote work services, crowdfunding and finally banking. Humaniq algorithm combines a Blockchain bank that provides financial services and replaces IDs, passports, and signatures with biometrics and ICO and distributed ownership instead of shares.
AuditChain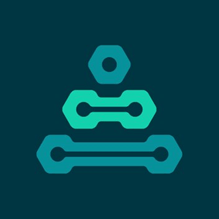 Decentralized Continuous Audit & Reporting Protocol Ecosystem.
Auditchain is developing a decentralized continuous audit and reporting protocol ecosystem to revolutionize the audit and accounting industries for their startup. Blockchain technology is used to present balance sheets, income statements, cash flow statements, and other reposts in real-time. Not only will this significantly improve current audit and accounting inefficiencies, but it will also help drive compliance, transparency and safety across the industry. Auditchain is a part of the Decentralized Continuous Audit and Reporting Protocol Ecosystem (DCARPE). 
ConnectJob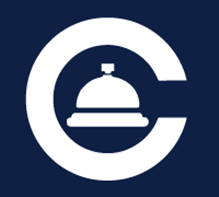 1st Decentralized App to offer you to pay services with crypto. Contribute to this innovative project, a breakthrough in the cryptocurrency's daily usage.
ConnectJob is using Blockchain technology to revolutionize the global labor economy through a decentralized peer-to-peer marketplace. The marketplace will provide users with access to a suite of on-demand products and services. All transactions information will be mechanically logged and cryptographically encrypted on a distributed ledger. They are the first startup using this business model with Blockchain technology and will help eliminate costly fees typically seen in peer-to-peer service marketplace.
e-Chat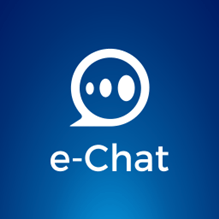 Blockchain-based decentralized secure messenger and fastest-growing social network.
e-Chat is attacking the competitive mobile app messenger space with the innovative twist. Using Blockchain technology, e-Chat offers a multitask decentralized messenger that allows everything from in-app payments to video calls with up to ten people. The technology behind the project provides 100% privacy for all interactions and even offers P2P cryptocurrency transfers supported by Ethereum and Bitcoin. This powerful application proves precisely how powerful and adaptive Blockchain technology is, in this age.
The list is incomplete, as it is impossible to catch up with the development of Blockchain ecosystem. However, the intent was to show the diversity of the emerging companies that are using distributed ledger technology to achieve business goals and capture a niche that has all the potential to be massively adopted soon. There is a reason that Blockchain startups are hot. Technologies come and go over the years and raise their share of hype, but few can match the enthusiasm that has been shown for Blockchain technology.
Average: 0 / 5 (0 votes)