Bitcoin's Growth since Inception and How it Affected the Cryptocurrency Market at Large
The aim of this post is to look back in time, take you through the different phases of Bitcoins and the crypto market, and see how one currency was able to disrupt the entire financial institution.
Home

>

blog

>

bitcoins growth since inception
Bitcoin's Growth since Inception and How it Affected the Cryptocurrency Market at Large
:)

You have successfully subscribed! Thank you for subscribing to our newsletter!
! Email has already been taken
back to blog
Aug 10 2018
| by
Dmitry Budko
In 2009, the paper released by Satoshi Nakamoto in 2008 became an actual project. The very first bitcoin client was released on the 9th of January and SourceForge hosted it. On the 12th of January, Hal Finney, one of the first adopters took part in the world's first peer-to-peer transaction. He received 10 bitcoins from Nakamoto.
Since then, it hasn't been a rollercoaster ride. Bitcoin has had its good, bad, and ugly times. One of the best periods for Bitcoins is undoubtedly 2017; when the price skyrocketed from $1000 to over $20,000 in twelve months. But apart from this, the currency has also experienced several high points, as well as low ones.
The aim of this post is to look back in time, take you through the different phases of Bitcoins and the crypto market, and see how one currency was able to disrupt the entire financial institution.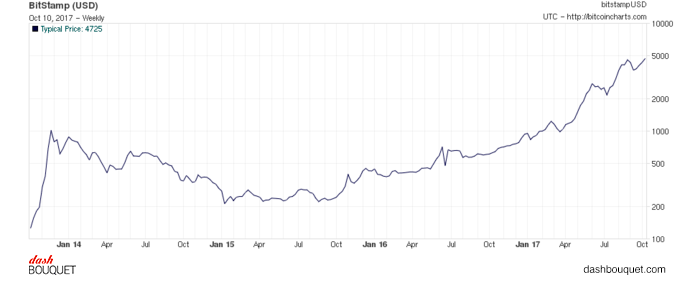 2010
About a million Bitcoins were mined during this time, and the official value of the currency was a topic of discussion among members of the Bitcoin Foundation, the community in charge of the currency. This was the time when about 10,000 BTC was used to purchase 2 pizzas from Papa Johns.
In August, there was a serious vulnerability that was identified in the protocol which caused transactions not to be properly verified. This resulted in the generation of 184 million Bitcoins. But soon, the addresses where the funds were sent to were discovered and the error was reversed.
2011
Up till now, Bitcoin remained the only notable cryptocurrency, but this stance wasn't held for long. Shortly after, new entrants arrived. Namecoin, GeistGeld, iXcoin, SolidCoin, and a number of others were created. As at October, there were 9 currencies in total.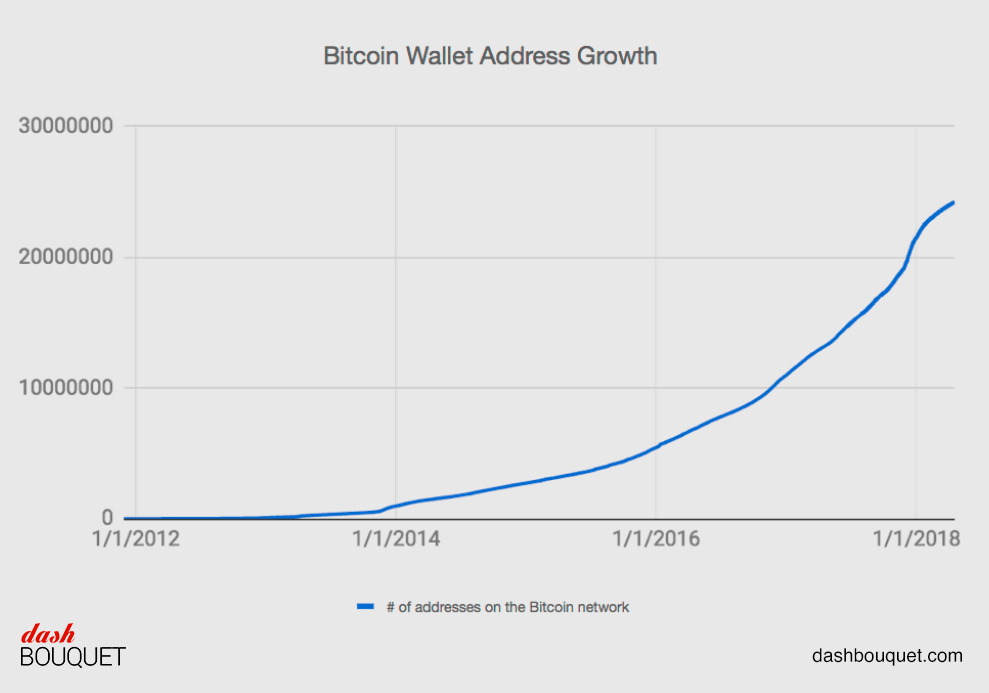 2012
2012 saw a number of platforms accepting the currency. According to BitPay, over 1000 merchants were accepting Bitcoins and this included popular platforms like WordPress and WikiLeaks.
2013
This was the year when people began to take "that new currency" serious. Coinbase, a popular Bitcoin-based payment processor, reported that they sold over $1 million worth of bitcoins in a month. At this time, one Bitcoin was selling for just $22. The success also brought about a few shady deals, with the US authorities seizing accounts associated with Mt. Gox. The US Drug Enforcement Administration also seized about 11.02 Bitcoins during this period.
By December 2013, the number of cryptocurrencies had skyrocketed to 197, with 38 new coins emerging in December alone.
2014
2014 was another year of crypto-explosion. More and more people became interested in Bitcoin. Microsoft accepted Bitcoin payments for Xbox games and Windows Software. Other companies like Dell, Newegg, and even Casinos were also accepting the currency. Although the price of 1 BTC was between 340 and 450, it caused even other currencies to emerge.
By the end of the year, exactly 646 new currencies were in the market. Although only a handful of these currencies are still in circulation, their addition to the crypto market heralded prosperity and strengthened belief.
2015
Over 100,000 merchants were accepting Bitcoin payments at the time. Earlier in the year, Coinbase raised another $75 million as part of a Series C funding round. Without a doubt, this was a very good year for cryptocurrencies in general, although the number of new coins didn't demonstrate this fact. In fact, the number of cryptocurrencies didn't exceed 800.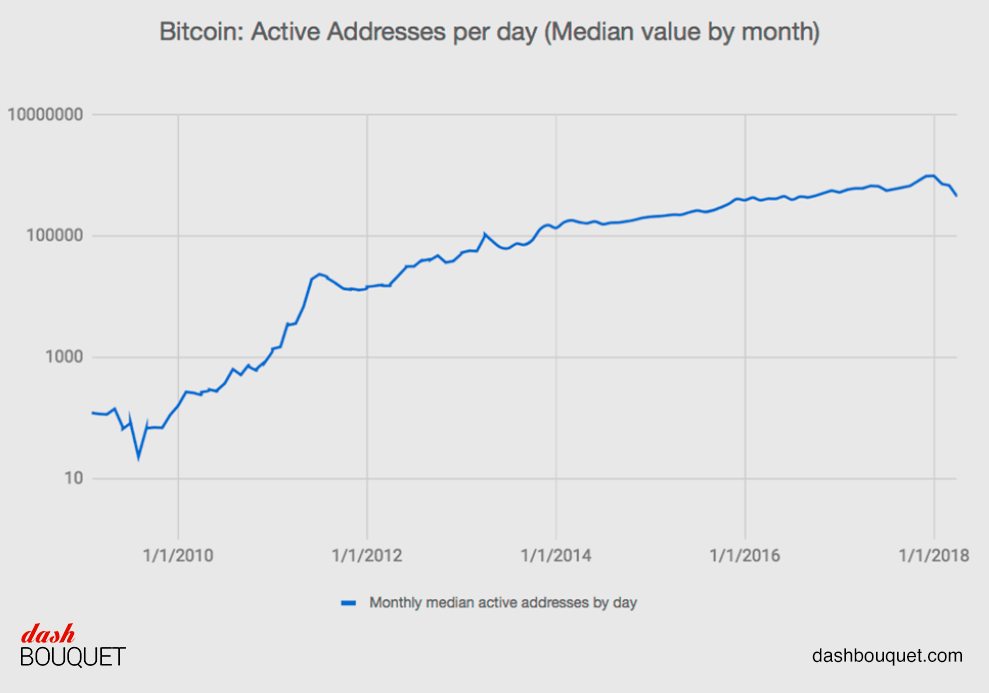 2016
Cryptocurrencies were gradually becoming a mainstream form of payment and cross-border transaction now. The price hovered between $600 and $780, but this was the period when we had approximately 1000 existing cryptocurrencies. At this time, Ethereum was also emerging as a force to be reckoned with in the crypto sphere and the smart contract platform was particularly taking off.
2017
Some people remember this period as the year of the rise of the cryptos. Bitcoin increased in value by almost 200%, from $1,000 in January to $20,000 in December. By December, the number of official cryptocurrencies in the market totaled 1,341. Although there were several other currencies that weren't recognized. This era saw many early investors become billionaires, with several new ones emerging.
2018
We're still in it, right? So it is possible that we experience a miracle. But as it stands, Bitcoin has crumbled, merely peaking at $11,000 for months now. The average value of the currency is close to $6,000 and experts say there's no certain prediction about the future. As of April 10, 2018, there are over 1565 currencies and it is still growing. We can only watch and see how the next year unfolds.
How Bitcoin and Cryptocurrency Has Changed the Landscape- ICOs
An ICO or Initial Coin Offering is a method of sourcing for funds via cryptocurrencies, especially for blockchain-related startups. This method is similar to an IPO (Initial Public Offering) where the shares of a particular company are sold to the investors. In an ICO, the company provides tokens which the public can purchase. If the venture pans out, the owners of the token enjoy the increased values of the tokens they have.
Companies like Grid+ and Ethereum raised a significant amount of money via token sale and it is becoming increasingly popular in this tech world. Although the same drawback to using cryptos affects ICOs; they are not regulated. Hence, investors are always advised to invest with caution.
Wrapping It Up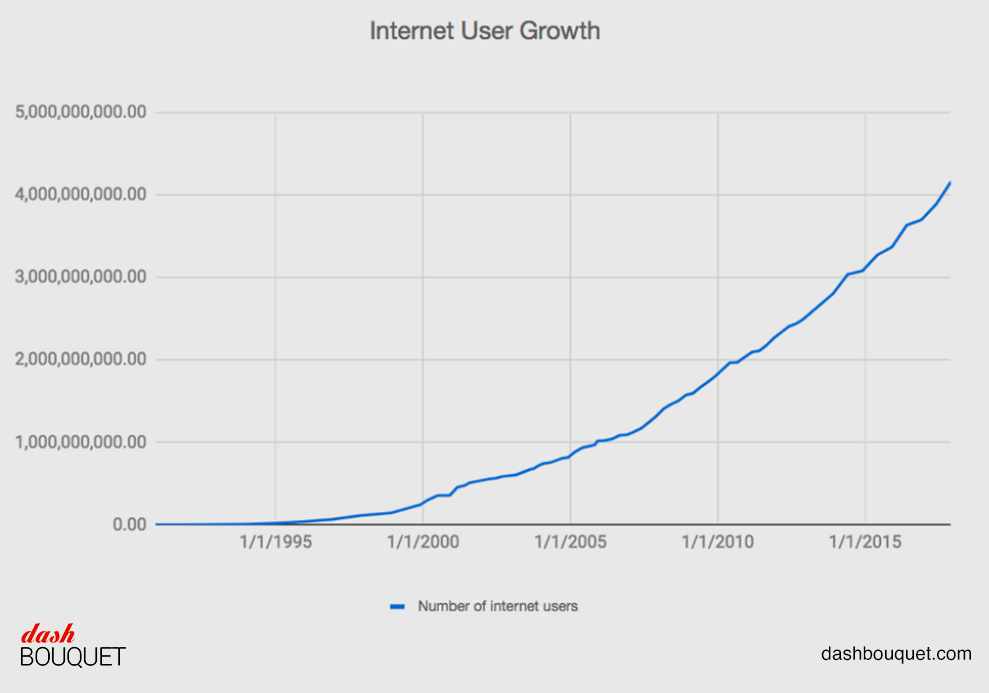 If we compare Bitcoin's growth to that of the internet, we can say that there's hope. Considering that Bitcoin just emerged about 9 years ago, and the internet has been around for decades, we have reason to think that the crypto market can replicate the performance in a better time. But then, remember that the market is heavily volatile! This makes it very difficult to accurately predict how it'll fare. Kindly remember that you are not to take this as financial advice.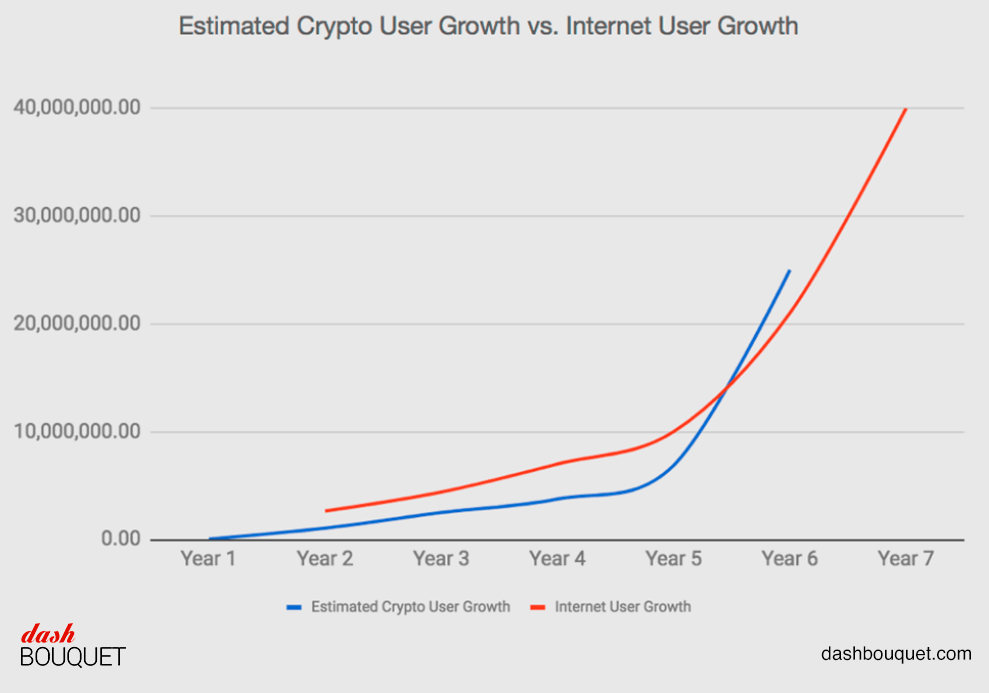 Average: 0 / 5 (0 votes)