Sex Toys and Artificial Intelligence - The Past, Present, and the Future
Throughout the course of our history, humans have experimented with numerous ways to derive sexual satisfaction. While sex toys in their primitive form have existed for long, the integration of AI is feat thought to be inconceivable until recently.
Home

>

blog

>

sex toys and artificial intelligence
Sex Toys and Artificial Intelligence - The Past, Present, and the Future
:)

You have successfully subscribed! Thank you for subscribing to our newsletter!
! Email has already been taken
back to blog
May 18 2018
| by
Roman Kuntsevich
Throughout the course of our history, humans have experimented with numerous ways to derive sexual satisfaction. While sex toys in their primitive form have existed for long, the integration of AI is feat thought to be inconceivable until recently.
The Sex Industry

In the last few decades, civilization engendered an increased level of freedom. This has led to a concomitant proliferation of sophisticated technology and innovation in the sex industry. According to an assessment by experts, the industry is currently worth over $15 billion dollars and this value is expected to double in less than three years.
AI-driven sex toys are relatively new and their aim is to apply advanced concepts of machine learning to transforming our sexual experience. Thanks to the sensors in sensitive parts of their body, these sex robots can experience pleasure and, in turn, reciprocate the favor. Also, they can learn from previous experiences. For example, your mood, what turns you on, etc.
Human Predilection to Sex Dolls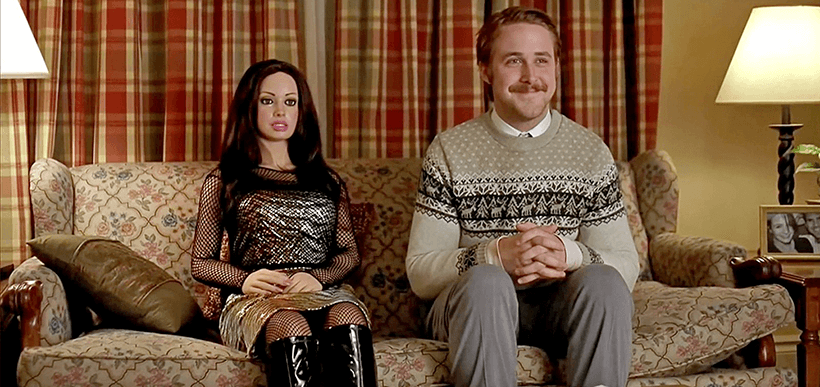 Surprisingly in a recent survey carried out, 1 out of 5 men said they are open to the idea of sex with a doll. This number is likely to increase when sex dolls become more humanlike and affordable. In fact, they might overtake human/human intercourse faster than we think.
Issues with Sex Dolls
However, major concerns are arising such as the sex with child sex dolls. With sex dolls, the romance and chit-chat typical of a normal relationship are eliminated, we can only, for now, speculate what the psychological effects will be.
Current Application of AI and Impact on Sex Toys
The rate of AI Adoption is tremendously high. With the ability to learn from large data sets with minimal human supervision, the possibilities are truly endless. Over the last decade, the monumental breakthrough in AI has helped mankind take the leap from just ordinary sex toys to AI-driven sex toys. Here are some examples of the available benefits.
Realbotix Harmony - The Perfect Mobile Device Companion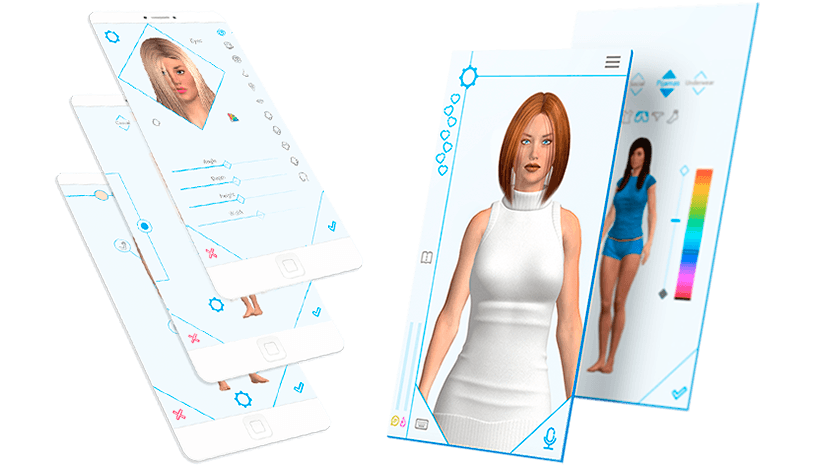 Realbotix is a sex companion on a mobile device. The AI technology behind this software has been in existence for a decade now and it undergoes constant refinement. Also, with thousands of possible combination of clothes, looks, personalities, you can customize for the perfect companion right on your mobile device.
Also, you can hold conversations covering a wide range of topics. More interestingly, the app learns with time and is able to hold a more in-depth conversation with time. One drawback, however, is that the app is only available for Android devices for now.

Samantha is a hyper-realistic sex doll that has integrated AI capabilities. She has sensors in her hands, face, breasts and her vagina. Therefore, she feels it when you touch her. In fact, she prefers to be fondled, kissed and for played before actual intercourse. Not only that, with her interactive voice, she can engage in conversation just like Siri on your iPhone on topics ranging from science to sex.
For those who love their mates to be a combination of looks and brain, Samantha is incredibly funny. According to Sergi Santhos, the maker of Samantha, "it's possible for humans to develop feelings for sex robots." This is not hard to imagine considering that the doll can be aroused for sex, just like in female humans.
Fair enough, it's not just for sex alone, it can also serve as a companion and even be integrated into a family setting. This is because she can operate in different modes; romantic, family and sexy modes.
Harmony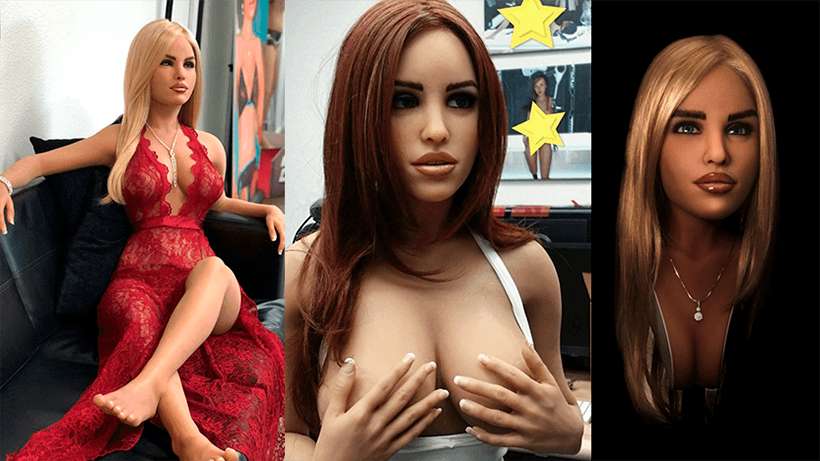 Harmony is one of the most advanced sex robots with extra surreal human features. Rumor has it that this sex robot orgasms during sexual intercourse. She has a good memory and she knows your favorite food, movies, and even remembers your birthday. For some, she is the perfect girlfriend money can buy.
Harmony can be whoever you want her to be. If you like, she can exhibit shyness, jealousness, moodiness, or even talkativeness. The doll can also crack really funny jokes or recite poems.
Harmony currently sells for about 11,670 Pounds- quite a bargain according to some. Harmony is suited to be the perfect companion, especially for those who find it difficult to hold stable relationships or people that don't have time for a normal relationship. Not like you have to go for a walk, watch a movie together or do other things. You alone define the terms of the relationship.
The future of AI Sex Toys
According to Dr. Ian Pearson, 2050 will be the year human/robot sexual engagement will surpass human/human sex. There are few reasons for this claim.
Better Robot-Human Relationship
The future of AI-driven sex toys can take a lot of possibilities, but it is quite certain that the relationship between AI toys and humans will become better. Humans will get better at identifying the different moods of the robot and vice versa. With the current AI-driven sex toys that are able to blink, feel, communicate, there's no limit to what they can achieve. Also, with improvements in AI technology, Sex dolls will be able to engage in more sophisticated conversations.
Drop in Price
Currently, the cost of these toys are high; A Realbotix head cost about $10,000 and about $25,000 to $65,000 for the body. More conventional devices ranges from $4,000 to $12,000. With advances in technology, the price is certain to drop, making it more accessible to the average person.
Artificial Intelligence Singularity
It has been touted that Artificial Intelligence is set to take over the world and this will come at a time when machines are capable of independent-thought creation and process execution. While figures like Elon Musk and the Late Stephen Hawking share a similar view, several AI experts have dispelled this concept of AI singularity.
If/When AI singularity occurs in the future, the dynamics of sexual relationship of robots with humans will become intractable and is quite impossible to predict the future with any level of certainty.
Wrapping it up
AI drive sex toys are rapidly transforming the way we view sex. You can access quick sex and fulfill any sexual fetish that a normal human partner might not want to engage in. Also, the risk of STD is completely eliminated. The future promises to be exciting, we can only wait and see.
Average: 0 / 5 (0 votes)